(Reading Time:
2
minutes)
Born in Brooklyn and raised in New Jersey, Mancia married and lived in Italy, but divorced and returned to New York City for work. She landed as a secretary at the Museum of Modern Art's film department, but within a year she was promoted to curatorial assistant, responsible for all film exhibitions at MoMA, then promoted to associate curator, and then curator. Her job: to scour the world — not just the U.S. — for notable films for preservation. She brought films to New York from Germany, Portugal, Italy, Brazil, and more. "As this was before the age of videotape, Internet, and niche movie channels," said Jon Gartenberg, a fellow curator at MoMA's film archive, "the recognition for the films that she curated at MoMA garnered an outsized importance in terms of the New York film culture and beyond."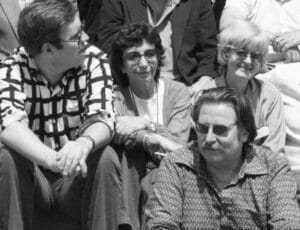 Mancia retired from MoMA in 1998 after 34 years — and joined the Brooklyn Academy of Music, which had opened its own film department, plus the four-screen BAM Rose Cinemas to show them. All along, she served on the juries of multiple international film festivals around the world, including Cannes. She was honored as chevalier of the Order of Arts and Letters in France (1984), the Order of the Republic of Italy (1988), and, when MoMA was presented with an Academy Award for its "contributions to the public's perception of movies as an art form" in 1978, MoMA's director at the time, Richard Olderburg, said that the Oscar "properly belongs to the members of the [Film] Department throughout its history," specifically naming Mancia and several other curators. "They have all had in common dedication, knowledge, and above all, sheer love of motion pictures."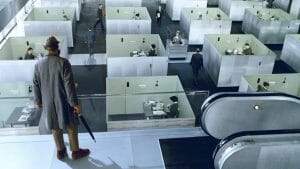 In a 1985 exhibition, Mancia presented Warner Bros. cartoon classics. "This exhibition makes me very happy and very sad," she said at the time. "It makes me happy because I love it and sad because it might very well be the end of a great era, the end of complete animation, done frame by frame with great care, approaching art." She also took notice of small films and directorial debuts. "To discover people who have new ways of saying things with film is thrilling," she said in 1987. "It keeps the idea alive that there are still surprises out there." Adrienne Phyllis Johnson Mancia died on December 11 at a nursing home in Teaneck, N.J. She was 95.