(Reading Time:
2
minutes)
Born in Nova Scotia, Canada, McDonough became "a public servant in the truest sense," said Nova Scotia Premier Tim Houston. She not only dedicated her life to politics, she dedicated herself to help those who wanted to follow in her footsteps, especially women. In 1970 she helped craft the Canadian Liberal Party's social policy platform for the provincial election. But she quickly became disenchanted with the Liberals, and joined the New Democratic Party. By 1980 she was chosen as the first woman to lead a major political party in Canada, and ran for Nova Scotia's legislative assembly in the next year's election. The NDP had never won a seat on mainland Nova Scotia, and the Liberal incumbent laughed at her bid. She won, and then had to fend off sexist and misogynistic personal attacks. Province House didn't even have women's restrooms, because there had never been a female member. She had to use the public restrooms, not the handy private amenities that other members had.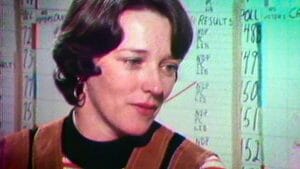 In 1995, after resigning as the NDP's provincial leader, McDonough ran for leader of the party as a whole — and surprised the opposition by winning that, too. She again used the momentum to be elected to a seat in the federal House of Commons in 1997. "This campaign," she said at the time, "is going to be about a real debate between what kind of a Canada we're going to build, what kind of services are going to be there for working people, for working families." In 2008 after 38 years of service, she announced that "It's time for the torch to be passed to the upcoming generations," and retired from politics. She spent a year as the interim president of Mount Saint Vincent University in Halifax, which is now home to the Alexa McDonough Institute for Women, Gender and Social Justice. She has also been treated for breast cancer and Alzheimer's disease.
"The impact she had, history she made, and barriers she broke for women, cannot be overstated," said Prime Minister Justin Trudeau. Conservatives were just as effusive. "I wouldn't have grown up in [Nova Scotia] with the belief that women belonged in politics but for Alexa McDonough," said Conservative MP Lisa Raitt. "She was a role model for many, including me." McDonough died at a care home in Halifax from Alzheimer's on January 15. She was 77.