(Reading Time:
2
minutes)
She only learned later in life that she was born a triplet; her two brothers didn't survive. "My mother understood that being a girl was a disadvantage back then," Hall said in 2019. "She did her absolute best to ensure that I achieved whatever they would have done. I attended elocution lessons, did piano and learned to read by the time I was three." Growing up in Aston-on-Trent, England, Hall showed early promise in her eventual career: her first crossword puzzle was published in the Northern edition of the Daily Mail — in 1938. She was paid 2 guineas — about 160 pounds today with inflation (US$190). Hall intended to go to school to become a teacher of elocution, but World War II interrupted that plan. During the war she worked with the Women's Royal Naval Service as a coder, sending encrypted orders to warships. After the war she married journalist Richard Seymour Hall.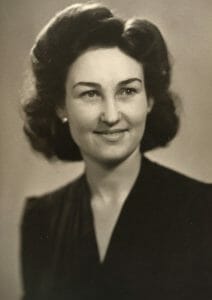 Richard took a post as editor of the Central African Mail newspaper (now the Zambia Daily Mail). She wrote feature articles, an advice column, and — yes — puzzles. After living in Rhodesia/Zambia for 12 years, the Halls returned to England in 1967. Hall continued to write and create puzzles, particularly themed crossword puzzles, for The Daily Mail, The Yorkshire Post, The Sunday Times and the Observer, which were also syndicated to other newspapers around the world. In 2007 she received an MBE from the Queen in recognition of her services to the newspaper industry.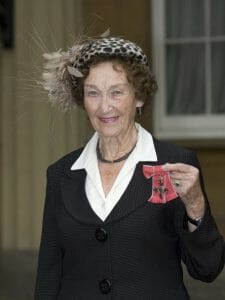 "I was shocked and amazed and asked myself what I'd done to deserve such an honor," she said of that award. "I was known as a crossword compiler, rather than a journalist. But I did write for Dick's papers and magazine," she added, "not that he ever paid me!" They were divorced in the late 1970s, and she never remarried. In the early 1980s Hall settled in as the crossword editor at the Sunday Times, staying in the position until she retired in 2010. Except that she kept a side job, writing crossword puzzles for The Australian newspaper for a couple of years, and for charity events after that. In all, she made newspaper puzzles over seven decades, and was Britain's longest serving crossword compiler. Barbara Taylor Hall died at her home in South London on April 18, at 99.