(Reading Time:
2
minutes)
Born in Saskatoon, Sask., Canada, the Metcalfe family moved to Los Angeles when he was 14. Metcalfe went to UCLA to study theater, and won one quick role as an actor before serving in the U.S. Navy — which was helpful with what came later. Once out of the service he got a part in a first-season episode of The Twilight Zone (1960), which led to a regular part in 1961's Father of the Bride (as the husband of the bride). That show only lasted 34 episodes, and he went on to a few other bit parts, including three appearances on Perry Mason.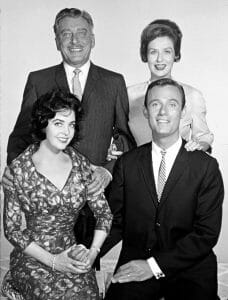 Metcalfe decided he'd prefer to be on the other side of the camera, and worked briefly as a casting director. He got his big break in 1970, when was hired by another former actor who went behind the camera, Gene Reynolds, who had co-created (with Larry Gelbart) a new TV series called M*A*S*H. Metcalfe was hired to help cast the show, and serve as a producer. In all, Metcalfe was a producer on 251 of M*A*S*H's 256 episodes, wrote three of them, directed 31, and — when they once needed a driver in a non-speaking part onscreen — acted in one, making him "one of the show's unsung heroes," said the Hollywood Reporter. "We all loved him," agreed series star Alan Alda. "If you enjoyed MASH it was in large part because of Burt. He was a producer on every season and ran the show for 7 years. We were very close. We wrote together, directed together and inspired each other. He was such a good person."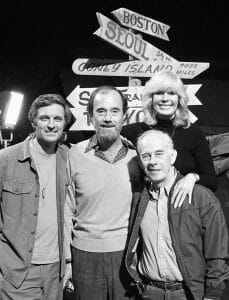 But not "just" a producer: after Larry Gelbart left the show after season 4, and Gene Reynolds left after season 5, Metcalfe took over as Executive Producer and Showrunner, responsible for the production. He was nominated 13 times for Primetime Emmy Awards for his work on M*A*S*H, but "incredibly," the Hollywood Reporter said, "never won once." After M*A*S*H ended in 1983, Metcalfe was the Executive Producer for the short-lived AfterMASH, and briefly worked at Warner Bros. and Mary Tyler Moore's MTM Studios. He briefly came out of retirement to Executive Produce the 'M*A*S*H': 30th Anniversary Reunion special in 2002. Burton Denis Metcalfe died from sepsis on July 27 in Los Angeles. He was 87.