(Reading Time:
3
minutes)
Growing up in Los Angeles, Breedlove was obsessed with cars, and how to make them go faster. That was encouraged when he was at a track to see a friend race. The friend threw Breedlove his helmet and let him race his car. He was 13 years old. Three years before that, Brit John Cobb had set a new land speed record at Bonneville Salt Flats, where he drove 394.196 mph. That record stood until Breedlove introduced a new propulsion technology to the equation: a turbojet. On August 5, 1963, 16 years after Cobb set his record, Breedlove broke it at 407.447 mph. His feat in the car, named Spirit of America, inspired the Beach Boys to release their 1963 song of the same name; it was a Top 5 hit. But there was contention over the record: the car was powered by jet thrust, rather than an engine driving the wheels. But the certifying organizations decided it was a new era, and recognized the record.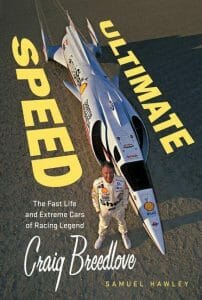 How was some kid from Los Angeles able to make such a technological leap? "I was able to get a job in material and process engineering at Douglas Aircraft," he said in a 2018 interview. "There I hooked up with an engineer who was kind of a rising star in the rocketry division. I had welding experience from working on the muffler racks at Quincy's speed shop in Santa Monica after school. I was able to come up with a method to test exotic, high-temperature materials for use in missile engines. The first time I went to Bonneville … I was at a place in my life where I was a young guy trying to figure out what the hell I was going to do. And I wanted to try and do something significant. There were some surplus jet engines coming onto the market from the Korean War. I was a hot rodder and I could get a jet motor for 500 bucks."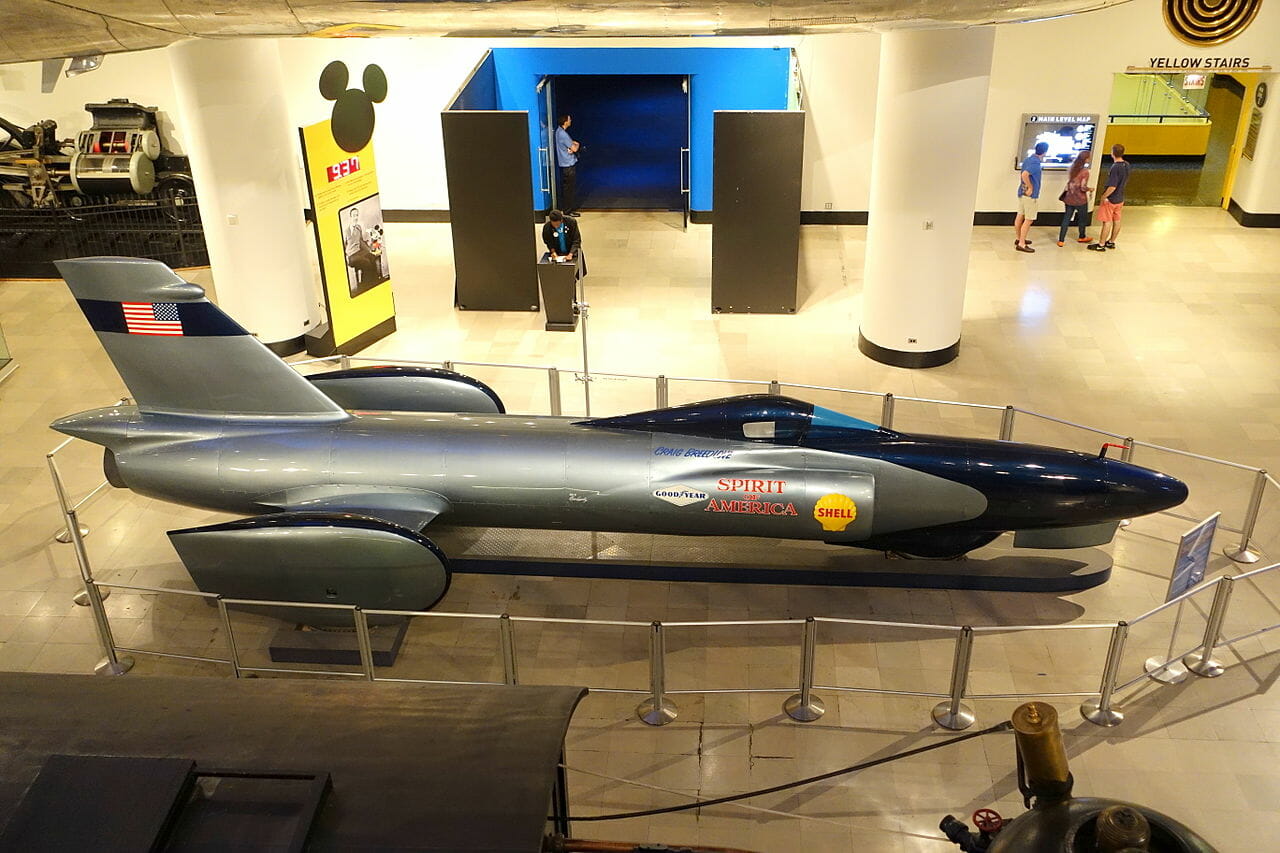 But his record didn't stand for 16 years. It was broken by another turbojet car driven by Tom Green 14 months later (413.2 mph), and that was broken three days after that by Art Arfons in yet another turbojet running 434.03 mph. Breedlove didn't take that lying down: eight days after Arfons' run, Breedlove hit 468.719 mph, setting another record, and then two days later was the first driver to ever break 500 mph, and he did it handily, reaching 526.277 mph. Arfons came back 12 days later and broke that by more than 10 mph. Six days later Breedlove set another new record, at 555.485 mph. Arfons came back five days later and reached 576.553 mph.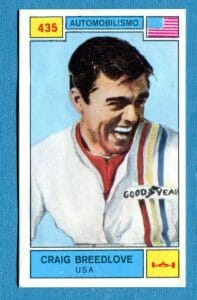 Finally, Breedlove became the first driver to break 600 mph — barely, with only .601 to spare — on November 15, 1965. And that record, finally, stood, for not quite five years, when it was broken with yet another technological leap: a rocket-powered car, which Gary Gabelich took to 630.478 mph — more than 1,000 kph. The current record, 763.035 mph on October 15, 1997, is held by Andy Green, the first to drive more than 700 mph. On that final run he became the first driver to break the speed of sound — 50 years and 1 day after Chuck Yeager first did that in a jet plane.
As late as 2019, in his 80s, Breedlove was still working to design a car that would break 1,000 mph. Was he going to drive it? "No, God, no," he quickly replied: he was going to let someone younger have the record. But so far, no one has managed to drive to a four-figure speed record. But during attempts in a new car in 1996, Breedlove crashed in Nevada's Black Rock Desert. From that, Breedlove holds a different record: surviving a crash at the highest speed, at 675 mph. Along the way Breedlove married six times; the last one was the charm, lasting 20 years until his death — from cancer at his southern California home on April 4. He was 86.