(Reading Time:
3
minutes)
Born in Washington state, Walden's family moved to San Francisco when he was 4. He went to school at the University of California at Berkeley, but dropped out after just one semester due to his poor grades. He regrouped and went to San Francisco State, getting his BS in mathematics, during which time he worked on the school's one computer, an IBM 1620. It changed his life. He got a job working as a programmer at the space communications division of Massachusetts Institute of Technology's Lincoln Laboratory. He was quickly hired away by Bolt Beranek & Newman, an R&D company started by MIT professors. He was put on the team to develop packet switching technology for the federal Advanced Research Projects Agency — they needed it for this thing they were creating called ARPAnet, the precursor to the Internet.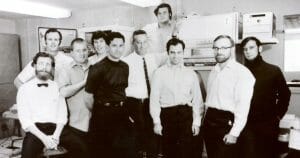 Walden's part of the project was to create the IMP — the Interface Message Processor — which formed the packet switching basis for the network. What's an IMP, and why do you care? It was the first gateway for the network, what is now called a router, which helps client computers (such as yours) connect to a source (such as the Honorary Unsubscribe web site). It's so fundamental to the Internet that in the RFCs — the publication of Internet standards — it's Number 1 in the series, dated 7 April 1969. "They had no models to draw on," said Marc Weber of the Computer History Museum. "They took a very new idea at the time and turned it into a living, breathing, working machine with its own software and protocols that became an essential component of the network that grew to connect all of us." Walden not only developed the IMP hardware, he wrote the software, and acted as the Network Operations Center operator. He then spent a year in Norway helping that country build out its LFK packet switching network and, once that job was done, returned to BBN.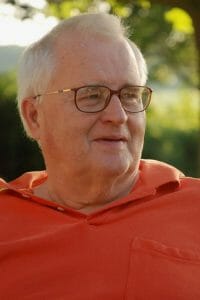 Later in his career, Walden wrote extensively on management research, and was a member of the TeX Users Group, helping to develop the standards for digital typesetting and publishing, which helps make this more pleasurable to read. He retired from BBN in 1995, and served as an editor of the IEEE Annals of the History of Computing. In a 1990 interview, one part stood out that showed how central Walden was to the IMP, and how it worked: "I remember that up until September of [19]70, I had the program listing beside my telephone at home, and would get telephone calls at home whenever something stopped. My telephone number was quite literally on the front of the original packet switches." Try getting tech support for your router today! Walden died from mantle cell lymphoma at his home in Massachusetts on April 27. He was 79.