(Reading Time:
3
minutes)
Jonas had retail sales in his blood: his father owned his own retail outlet, Jonas Shoppes, which his father had started in 1895. An indifferent student, Jonas dropped out of Virginia's University of Richmond when his father died from a heart attack — at the family's New York City store. Jonas later started his own chain, Barbara Lynn Stores (named for his wife), selling women's clothing, which he grew to 140 stores. When Kmart started undercutting prices with its larger buying power, he shifted tactics. He teamed up with Albert Lechter, who in 1975 had started a kitchen supply company called Lechters Housewares. It was good timing: department stores had started to scale back their kitchenware departments, so there was a need. And there was a growing trend that gave them a place to open stores. "Malls were the hot retailing element," he said later. "If you could develop a format, you could place it almost anywhere."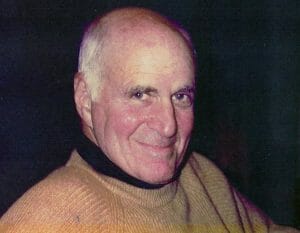 Within a decade there were hundreds of Lechters outlets; 25 years after the first store opened there were 490 storefronts opened in 41 states, and both men did very well financially. At about the same time, Jonas and his wife started collecting art. "We never, ever bought with an investment view," Barbara said in 2005. "We bought because we loved the work." But the art — mostly Abstract Expressionist paintings — appreciated greatly. Yet Donald had a motto: "If you die rich, you die poor, really." That was reinforced by a couple of friends: Sol Price, the founder of Price Club, which was merged with Costco, and New York real estate developer Lawrence Wien. "They used to tell me, give while you're alive," Jonas said. "The art was always going to be given at our death to charity, but as the value of the work kept appreciating, the thought was, why not give ourselves the joy of doing it in our lifetime?"
But who to give it to? Well, war veterans came to mind. What did so many war veterans need? Healthcare. But there was a problem: "Everyone needs nursing, and always will," Jonas said. "The nurses are the backbone of our health system." But there weren't enough of them, and need was growing. In 2005 he and Barbara had Christie's hold an auction of the majority of their collection, which the auction house estimated would bring $29-41 million. By first giving the paintings to a donor-directed charity, tax collectors wouldn't get any of the proceeds: it would all go to veteran and nursing organizations. One painting didn't even sell at the auction, but they still netted $44,334,800. The money has helped thousands of students through nursing school. By 2008 the Jonases started a foundation to keep the help going. The problem they faced: with a continuing shortage of nurses, more students wanted to be nurses than schools had slots to teach them, so the Jonas Nurse Scholars initiative has helped some of the best of their nurses to become teachers to pass their knowledge to the next generation. And no, the Jonases didn't get a big tax break for the donation. "People think, 'Oh, that's a smart guy: he's getting a huge tax write-off'," Jonas said at the time. "Baloney. We get no credit at all for present-day value of the art; its original cost only." That amounted to several hundred thousand dollars, said their estate lawyer, C. Michael Spero. "We miss it a lot," Barbara said of their collection. "But the potential of doing wonderful things will ultimately help us to deal with the ambivalence." Barbara died in 2018; Donald Jonas died July 23 at their Manhattan home. He was 92.