(Reading Time:
2
minutes)
After growing up in New York City, Bleier was a journalist, working for radio stations and newspapers through college before dropping out in 1949 with his buddy, William Safire. But by then he had enough experience in media to be hired into another growing medium — as a promotion manager for the DuMont Television Network. Bleier was pretty quickly hired away by ABC, where among other roles he worked on strategic planning. He was a forward thinker, bringing Black characters into daytime soap operas. "We knew that maybe 30 percent of the audience for the soaps were Black women," he said, "so this worked not only socially but economically." He also strengthened children's and women's programming, and predicted the growth of "pay TV." He also did something that radically changed Saturday morning television: he licensed Looney Tunes and Merrie Melodies cartoons, originally made for theaters to accompany films, and packaged them into TV shows for kids.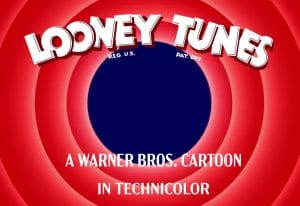 That naturally brought Bleier to the attention of Warner Bros., which owned the cartoons, and they hired him in 1968 to expand that effort. He syndicated Warner's animation properties to more than 100 markets, and then repeated that with other Warner holdings, bringing in so much money to the studios that income from "old" shows brought in more in syndication than they did when they were first released. Part of that was accomplished by Bleier being a pioneer in expanding cable television, including Warner's own cable system, which developed QUBE, the first "pay TV" system — as well as promoting new programming outlets such as MTV, Nickelodeon, and The Movie Channel. He also brought in a director to make more animated shows: Steven Spielberg, for Tiny Toons, Pinky and the Brain, and Animaniacs.
Meanwhile, Bleier served on the boards of directors of RealNetworks, a pioneer in software for online streaming, the Blockbuster video chain, and CKX, which owned other TV shows …and eventually become Sony Pictures Television. Similarly, he helped set up the studio's merger with another big media company to become Time-Warner. "This is an industry of giant egos," said Leo Hindery, former CEO of AT&T Broadband, "but Ed had none. He was one of the true pioneers." Along the way, Bleier went back to Syracuse University in 1994 and completed his degree — and was still good buddies with William Safire, who became a trustee of the university, but never graduated.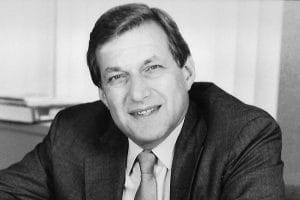 "My instinct was always to look ahead, not back," Bleier said in a 2015 interview. "I saw radio coming on, so I moved from newspapers. I saw television coming on, and I couldn't get in it fast enough." In 2006, the Center for the Study of Popular Television at Syracuse University's S.I. Newhouse School of Public Communications was renamed the Bleier Center for Television and Popular Culture in his honor. "I don't quote [management theorist Peter] Drucker," Bleier said. "I quote [economist John Maynard] Keynes: 'The difficulty lies not so much in developing new ideas as in escaping from old ones.'" Bleier died at his East Hampton, Long Island, home on October 17, the day after he turned 94.