(Reading Time:
3
minutes)
Growing up in Brooklyn, New York, Kushner's dad thought his son would follow him into the family business — a small book and gift shop — but Harold didn't think he had his father's business sense. He attended Columbia University to study psychology, but switched to literature, and on the side worked at the campus radio station, and its humor magazine. While at Columbia he decided to become a rabbi, though he finished not just his bachelor's degree, and later a master's, before attending seminary. Kushner also studied with Rabbi Mordecai Kaplan, the founder of Reconstructionist Judaism, which views Judaism as a progressively evolving civilization rather than a religion.
Once ordained, Kushner went to court to ask for a waiver to his exemption from military service, and served in the U.S. Army's Chaplain Corps for two years. Once he settled in as the congregational  rabbi of Temple Israel in Natick, Mass., on the side he started writing, and that's how he became known. His first book, When Children Ask About God: A Guide for Parents Who Don't Always Have All the Answers * (1971), didn't emphasize God as an all-knowing and all-powerful creator, but taught parents to foster a healthy skepticism and encourage questioning as a means of developing a meaningful religious faith. His next book was written after his son died at 14 from the rapid-aging disease progeria: When Bad Things Happen to Good People (1981), which explained that God is benevolent, but not all-powerful to be able to prevent evil. That didn't sit well with Orthodox Judaism, nor evangelical Christianity, but it resonated strongly with readers in part because it was so real, and recommended by many Protestant clergy.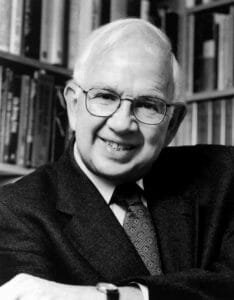 "It becomes much easier to take God seriously as the source of moral values if we don't hold Him responsible for all the unfair things that happen in the world," he wrote. "I don't know why one person gets sick, and another does not, but I can only assume that some natural laws which we don't understand are at work. I cannot believe that God 'sends' illness to a specific person for a specific reason. I don't believe in a God who has a weekly quota of malignant tumors to distribute, and consults His computer to find out who deserves one most or who could handle it best."
The first publisher he submitted the book to rejected it. So did the second. The third took a chance on it, and it became an international best-seller, available in at least 12 languages. Kushner followed that with When All You've Ever Wanted Isn't Enough: The Search for a Life That Matters (1986), and then Who Needs God? (1989), which aimed to bridge the gap between religious fundamentalism and atheism. And there were more, and at least six reached best-seller status. He retired from his synagogue in 1990 to write full time. Along the way he issued revised versions of several of his books as his thoughts evolved. In 1995, The Christophers, a Christian group, included Kushner in their list of "50 individuals who have made a positive impact on the world over the past 50 years." In 1999, he was named Clergyman of the Year by Religion in American Life. "I think that Rabbi Kushner was successful because he catered to everybody," said Carolyn Hessel, director of the Jewish Book Council, in 2017 when it honored Kushner with its Lifetime Achievement Award. "He reached everybody's heart. It wasn't just the Jewish heart. He reached the heart of every human being." Rabbi Harold Samuel Kushner died in hospice on April 28. He was 88.