(Reading Time:
2
minutes)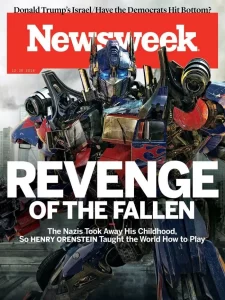 Born in Poland, Orenstein had a little problem with the Nazis: he was Jewish, and survived multiple concentration camps during World War II, including Budzyn, Majdanek, Plaszow, and Ravensbruck, surviving by claiming to have a science background. After the war he moved to the United States, where he lived with an uncle. Seeing a doll in a Manhattan department store window, he thought it had an outrageous price, and thought he could do as well, and charge less money. His new toy company was successful, and became known as Topper Toys, which grew to be the fourth-largest toy company in the U.S. He made millions with such toys as Johnny Lightning for boys, and the Dawn Doll for girls. His Suzy Homemaker Dream Kitchen — a toy kitchen set for girls — which just happened to be the perfect size to play in with Barbie dolls, was a smash. His biggest innovation was to pioneer grocery stores as his sales channel, using top shelves to display his colorful boxes — space that previously was not useful for grocery items.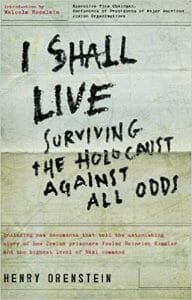 Orenstein also had the presence of mind to license the characters of a new TV show to sell its characters as dolls: Sesame Street. When his company ran into financial trouble during the consolidation of toy companies, Orenstein ended up broke. He still attended the New York Toy Fair, and in 1984 found a Japanese toy that got him excited: it had possibilities that the company hadn't considered. He connected the company, Takara, with Hasbro, which transformed the Japanese toy concept into the Transformers, which are still a major seller in the boys market. It made Orenstein rich — again. "Ideas don't come in little pieces," Orenstein told Newsweek for a 2016 cover story. "It's in, it's out. It's there or it's not," he said. "I was just an inventor. You needed a big company to do what I thought should be done: making real transformations from complex things to other complex things."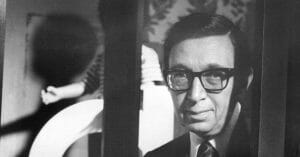 In 1987, Orenstein "discovered" poker, as a fan. But he found TV poker tournaments "boring" and did some­thing about it: he invented a tiny camera that could be installed in the tables so viewers could see the players' "hole" cards. That led to a huge boost in ratings, and Orenstein  even produced TV poker tournaments himself — and was inducted into the Poker Hall of Fame in 2008. And it made him rich …again. He put his money into quality housing for low-income people in New York and Israel. Orenstein died in a New Jersey hospital on December 14, from Covid-19. He was 98.