(Reading Time:
2
minutes)
Born in Los Angeles, Sandrich was born into "Hollywood": his father, Mark, was a long-time, well-regarded film director, and served a stint as president of the Director's Guild. Sandrich "grew up surrounded by celebrities and didn't give a second thought to having Jimmy Stewart and Jack Benny as neighbors or seeing Astaire or Irving Berlin drop by the house," notes the Hollywood Reporter, and spent his summers during film school at UCLA working as an intern on The Lone Ranger. Jay then developed a strong specialty: comedy. His first paid gigs were as assistant director on I Love Lucy and Our Miss Brooks, and assistant producer on The Andy Griffith Show. "The reason I got that job is that [Lucille Ball's] first job, my father had directed," he admitted. "But keeping the job was different from getting the job."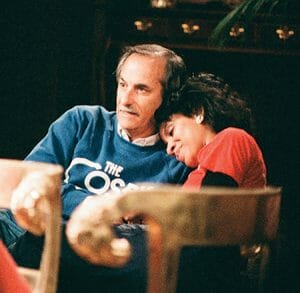 With experience in both directing and producing, he did one and/or the other on a long list of comedy series: Make Room for Daddy; The Bill Dana Show [Honorary Unsubscribe]; The Bill Cosby Show; Get Smart; The Odd Couple; Soap; 119 of the 168 episodes of The Mary Tyler Moore Show, including the finale (see video below); half the episodes of The Cosby Show; and scores of others. He was responsible for the series pilots of The Bob Newhart Show, WKRP in Cincinnati, Benson, Empty Nest and The Golden Girls. On that last show, "Jay Sandrich, in his genius, said if Betty plays another man-hungry, they'll think it's Sue Ann revisited. So let's make her Rose," Betty White said in 2006. She then looked at Rue McClanahan and added, "They got a real neighborhood nymphomaniac to play Blanche." His last work as a TV director was an episode of Two and a Half Men in 2003, when he was 71 years old. During his career he only directed one feature film: 1980's Seems Like Old Times with Goldie Hawn.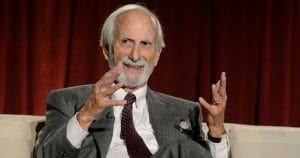 "I really didn't like producing," he said along the way. "I liked being on the stage. I found that, as a producer, I'd stay up until four in the morning worrying about everything. As a director, I slept at night." Along the way he won five Emmy Awards, and in 2020 was inducted into the Television Hall of Fame. "I like to know what works," Sandrich said of his style. "By working, I mean my feeling as an audience: 'This is funny. I understand the points that are being made and I'm enjoying myself.' If that doesn't happen to me early, I try to find a way to make it happen." He died September 22 from dementia, at 89.