(Reading Time:
2
minutes)
A writer, Siegel was first published at 18 — but his career was interrupted by World War II; he fought with the 10th Mountain Division, and earned a Purple Heart, a Bronze Star, and several other decorations. After the war, Siegel enrolled at the University of Illinois, wrote for Shaft, the school's humor magazine, and was promoted to editor of the magazine — displacing its current editor, a then-unknown Hugh Hefner. It was a good connection: he became Playboy's "satirist in residence" for several years. Siegel excelled at satire: he was one of the "Usual Gang of Idiots" at Mad Magazine from 1958 to 1990, and specialized in movie and song parodies.
It was the latter that got Siegel (along with other Mad writers) in trouble: in 1961, the magazine published 57 song parodies, supplying new lyrics that could be sung "to the tune of" popular songs. A group of song publishers, in the names of some of their most famous talents including Irving Berlin, and Rodgers and Hammerstein, sued Mad's parent corporation, E.C. Publications, for $25 million over 25 of the parodies. The court found in favor of E.C., ruling that parody was protected speech, for 23 of the 25 counts. The publishers appealed, and the 2nd Circuit Court ruled that all 25 of the parodies were protected, saying no consumers would be fooled into thinking the parodies were actual substitutes for the originals. "[Q]uite soundly, it is not suggested that 'Louella Schwartz Describes Her Malady' might be an acceptable substitute for a potential patron of [Irving Berlin's] 'A Pretty Girl Is Like a Melody'," the court ruled. When the U.S. Supreme Court refused to hear the case, parody became fully enshrined as a free speech right (and was even called, for a time, the "Mad magazine exception").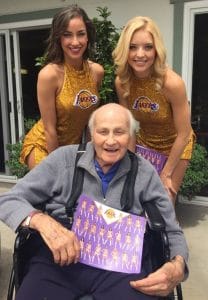 Siegel was hired in 1970 to work on a new TV show, Rowan and Martin's Laugh-In, but after writing portions of 16 episodes he accepted an offer from a more established series, The Carol Burnett Show. There, Siegel was a writer for 73 episodes, including 24 as head writer, and earned three Emmy awards. After retiring, he taught comedy writing at the University of California/Los Angeles for several years, and amazingly started an acting career, appearing in commercials and stage musicals. Well into his 80s he continued doing improv comedy, writing, and sketch comedy at the Broad Theater in Santa Monica, Calif. Siegel died August 20 from Parkinson's Disease. He was 93.
—
Author's Note: For more on the parody lawsuit see Wikipedia's summary, Berlin v. E.C. Publications, Inc.