(Reading Time:
2
minutes)
Growing up in South Texas, Dohlen wanted to be a jockey, but he was too tall. He instead studied Theater at the University of Texas, and moved to Denver to finish his degree. He moved to New York to find acting jobs. "I knew I wanted to go to New York City to work in the theater," he said later, "so I rid myself of my Texas accent by listening to John Gielgud records." Irony struck: "The first film I was offered was to play the leader of a country & western band in Texas." That was 1983's Tender Mercies opposite Robert Duvall; the film won Oscars for best original screenplay and best actor (for Duvall). Dohlen was also well received as the lead in Electric Dreams (1986), playing a shy architect who buys a home computer that's so smart (because he dropped it?!), it starts taking over his life …and growing sentient.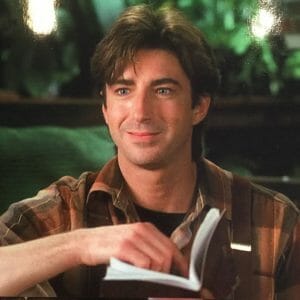 More movie roles quickly followed, including the lead in Billy Galvin (1986), but he is most remembered for his TV roles, most notably the orchid-loving "Harold Smith" in Twin Peaks. He only appeared in four episodes, but was so captivating that David Lynch brought him back for the series' follow-on film, Twin Peaks: Fire Walk With Me (1992). Why was that so memorable? For the film, he said later, he was working with Sheryl Lee, who played "Laura Palmer" — the homecoming queen found murdered at the start of the series. "It goes back to that scene about each character having their own world," he said later. "At that moment in their lives, both Laura and Harold had a lot going on, separately, but when it came together, it was supercharged. Nobody knows how many levels that scene plays on. By the end of it, we were both shaking. Sheryl was really shivering. She had put herself through it. I was worn out, too. When it was over, I saw some movement out of the corner of my eye. David [Lynch, the director] was dancing a jig. I thought, 'Wow. That's what it should be about.' He was celebrating the exploration. He acknowledged the moment. And that is very, very rare."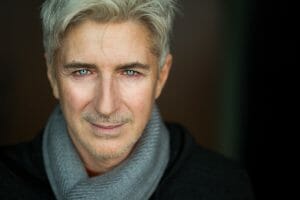 Dohlen also made guest appearances in The Equalizer, Miami Vice, thirtysomething, Picket Fences, Chicago Hope, CSI: Miami, and even the British cult hit Red Dwarf and the Fox Star Trek homage, The Orville. Even when his hair turned white, his boyish face with striking blue eyes endeared him to audiences, So all along, he also fit in roles in plays in New York, California, Indiana, and more. His last appearance was as the title character in the mockumentary Near Myth: The Oskar Knight Story, released in 2018. Dohlen died July 5 at his Los Angeles home "after a long illness," at 63.