(Reading Time:
3
minutes)
When he was a child, Morrisett's family moved to Los Angeles: his father took a job as a professor at the University of California, and he figured he would grow up to be a college professor too. "I was brought up to believe that being a professor was the best job in the world," he said. He went to Oberlin College intending to get his degree in chemistry, but a psychology class so fascinated him, he switched majors, and then went on to Yale for his Ph.D — and his dissertation on "The Role of Implicit Practice in Learning" became a founding study to early sports psychology.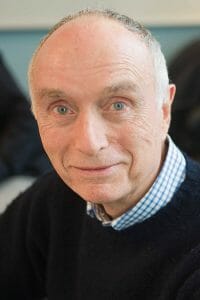 Sure enough, Morrisett landed a teaching job at the University of California at Berkeley: he was on his way to college professorship! But he was "unimpressed by the seriousness of his students," and found academic life lacked mystery and excitement. After a stint at the Social Science Research Council, he took a job at Carnegie Corp., the New York educational foundation, and rose to vice president, where he specialized in early education. While he liked that, Morrisett was frustrated that the advances being made in early education only benefitted the few-hundred children that were part of the studies.
It was at about that time — December 1965 — that Morrisett noticed his 3-year-old daughter, Sarah, sitting in front of the TV set. It was showing a test pattern: she was waiting for cartoons to start. "It struck me there was something fascinating to Sarah about television," he said. As he pondered that fixation on the TV test pattern, he considered that Sarah was able to sing along with TV commercial jingles. A few weeks later he was at a dinner party at the house of Joan Ganz Cooney, who worked for WNET, the first public TV station in the New York area. Naturally the conversation drifted to education, and Morrisett asked Cooney, "Do you think television can be used to teach young children?" She replied, "I don't know, but I'd like to talk about it."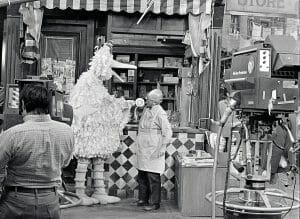 After discussion, Cooney spent three months doing studies and writing a report, "The Potential Uses of Television in Pre-School Education". Cooney and Morrisett then developed a concept for an educational TV show for preschoolers, which would take about $8 million to launch. Harold "Doc" Howe, the U.S. Commissioner of Education agreed to put up half that amount. Morrisett got Carnegie to pledge $1 million, and others, including the Ford Foundation, put up the rest. "Had Morrisett been any less effective in lining up financial support," said author Lee D. Mitgang, "Cooney's report likely would have become just another long-forgotten foundation idea." The book Mitgang wrote? Big Bird & Beyond — the money founded the Children's Television Workshop, with Morrisett as Chairman of the Board, and the TV show they created together was called Sesame Street, which went on the air on November 10, 1969, and is still running. "To this day," says Librarian of Congress Carla Hayden, "Sesame Street is a key part of our national educational, television and public broadcasting landscape."
Morrisett "underplays his development of Sesame Street," said former Carnegie president John Gardner. "He's modest, but people who saw the beginnings of Sesame Street agree that he played a very significant contributing role as a member of that very small group." By 2008, the show had received 118 Emmy Awards — more than any other TV series ever. (The Emmy total is now well over 200.) The concept spread to other countries in at least 17 languages. On the site, Morrisett was a board member of the California think tank RAND for 30 years (and chairman of the board from 1986 to 1995). CTW was later renamed to Sesame Workshop, and Morrisett stayed on as a member of its Board of Trustees for the rest of his life. Cooney is still alive at 93. Lloyd Newton Morrisett Jr. died at his home in San Diego, Calif., on January 15. He was 93.