(Reading Time:
3
minutes)
Growing up, Larsen's parents would be unusual, except that they were in Los Angeles: his criminal defense attorney father, William W. Larsen Sr., really preferred his side gig as a performing magician; his mother, Geraldine, was a children's TV pioneer, performing as The Magic Lady. Together in 1936 they founded a magazine, Genii, the Conjurors Magazine — and it's still published today. Milt, and his older brother, Bill, went into the entertainment industry themselves: first, as members of the Larsen Family of Magicians, which toured hotels, but then better paying gigs: Bill as an associate producer for Playhouse 90, The Danny Kaye Show, and The Jonathan Winters Show, and Milt as a writer for the TV show Truth or Consequences for 18 years, and as a writer/producer of music and plays.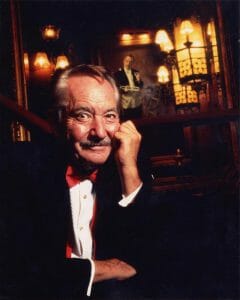 Still, magic was in their blood. Upon their father's death, Bill took over as editor of Genii, and Milt, for instance, produced a new all-star magic review, It's Magic! — in 1956, which still runs annually today (with a hiatus from the mid-80s to mid-90s). He was also a creative consultant for the 1971 Disney film Bedknobs and Broomsticks. But both are probably best known for helping to fulfill their father's dream of creating a clubhouse for magicians and their admirers: The Magic Castle opened on January 2, 1963, in a Gothic renaissance mansion built in 1909 (with significant additions since). The Club also serves as the headquarters of the Academy of Magical Arts, created by Bill Sr. in 1952, and expanded by Bill Jr. and Milt in 1962 as a nonprofit mutual benefit corporation organized and devoted to the promotion and development of the art of magic. As a kid growing up in nearby Burbank, I often begged my father to take me there, but he didn't know any members who could bring us in as guests. On June 22, 2017, a good friend finally made that dream come true. We didn't get to meet Larsen, but our host pointed him out.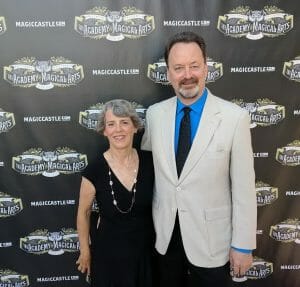 The Magic Castle is known internationally, as are many of its alumni, such as David Copperfield, Siegfried & Roy, Harry Blackstone, and Doug Henning (Honorary Unsubscribe, Volume 1). The Castle has also been the setting for a number of films and TV show episodes. Larsen curated a vast collection of films (particularly shorts), records, scripts, and music from variety theater. From 2006 until his death, Larsen hosted a syndicated radio show, Hear Them Again for the First Time, featuring rare antique personality recordings from his vast collection of 78 rpm records. In 1999, Magic magazine named the Larsen Family as one of the 100 most influential magicians in the 20th century. In 2006, the Hollywood Walk of Fame unveiled a star for Milt & Bill on the 6900 block of Hollywood Boulevard for their service as performers. Genii (since 2016) and the Magic Castle (since 2022) are now owned by Randy Pitchford, co-founder of Gearbox Software, who has also performed as a magician; his uncle was the British magician "Cardini". Bill Jr. died in 1993, at 64. Milt died May 28, at 92, just days after the Academy of Magical Arts' annual awards show. My friend said he saw Milt there, as usual.