(Reading Time:
4
minutes)
At 7 years old growing up in Michigan, Kozachik's mother allowed him to go to the movies and see the Seventh Voyage of Sinbad within a few weeks of seeing King Kong. To keep him from being scared watching Sinbad, "she leaned over and suggested the creatures on screen might have been giant robots," he recalled years later. "So for the next few years I had it in my mind that the U.S. government had a secret fleet of giant robots with rubber suits on, and let Hollywood use them." Later he saw a photo of stop-motion animator Ray Harryhausen, who created the creatures, with those creations. "I realized those figures weren't as big as I thought they were, so it was something I felt I could do," he said. "There wasn't any information out there about how Ray's films were made, but I managed to experiment enough to start making my own stop-motion films." All that before high school. He later worked with visual effects master Phil Kellison. "I had it in mind to watch the animators work, but stop-motion animators are actually not that interesting to watch, because they move very slowly and it's all just going on in their heads," he said. "But I remember one of my first nights there, cleaning up after someone's shoot, and opening up a drawer with a row of Pillsbury Dough Boy heads. I was so totally transfixed by that, because these heads seemed too precious to even look at, and I've never really lost that fascination."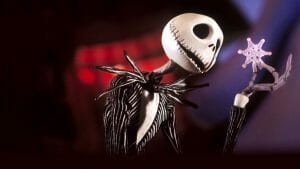 His profession set, Kozachik moved to Hollywood and started getting work on films, such as Dreamscape (1984), Howard the Duck (1986), Star Trek IV: The Voyage Home (1986), Innerspace (1987), and Robocop II (1990) and  II (1993). His real big break was 1993's The Nightmare Before Christmas, directed by Henry Selick, where Kozachik was brought in as both director of photography and visual effects supervisor — which was an agonizing decision since he was also offered the opportunity to do the "stop-mo dinosaurs" for Jurassic Park. "I said 'yeah I know, but Henry's got this thing going where it's not just effects, it's a whole movie'," he said later. "So we went back and forth on it, but I ended up going with Nightmare because I felt it was a great opportunity to tell an entire story with stop-motion, which I had never done before. It is a major commitment to jump onto a show like that, because you are basically throwing about 3 percent of your life into it, so it had better be good." Nightmare wasn't just good, it's a classic, even as Jurassic now looks a bit dated; Kozachik was nominated for an Oscar, but Jurassic took the honor.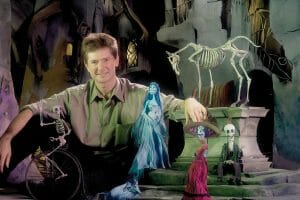 The characters Kozachik created for Corpse Bride are similar to Nightmare's, yet he was still innovative: he pioneered the use of digital SLR cameras to make the stop-motion films. "SLRs allowed for things that were unheard of back when we used those 30-pound Mitchell cameras," he said. "With those, you really had to consider how much the camera weighed, how you were going to support it, and how the animator would get their head around it. Suddenly, when the cameras were tiny, we were more on par with what live-action could do."
"The differences between live-action and stop-motion lie in the disciplines you have to apply to setting up a shot," he continued. "In live-action it can be OK to rig setups somewhat precariously, with the understanding that they only need to last as long as the take, so there is a certain amount of serendipity involved. In stop-motion, you need to consider the long haul when setting up a shot. The demands are greater these days, and nobody finishes a shot in one day anymore. A shot may take several days or even weeks, so there can't be any opportunity for things to slowly change over the passage of time, like a light bulb slowly getting dimmer." He went on to use the same techniques for Coraline (2009, also directed by Henry Selick), his last major film release. "Watching him work was like seeing a giant hovering over a quiet village or a mad scientist in his laboratory, bringing inanimate objects to life," marveled director Tim Burton, who wrote and produced Nightmare. "Pete's unique style gives you an insight into this special world and the weirdness, excitement, depression, humor, anger, loneliness, and creativity of it all." And no giant government robots involved.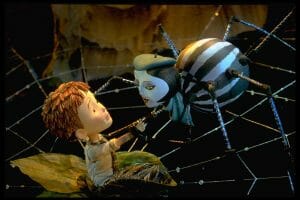 In 2021, Kozachik published his memoir, delightfully titled Tales From the Pumpkin King's Cameraman * (with his wife, Katy Moore-Kozachik, a scenic artist who worked with him on Corpse Bride and Coraline.) Unfortunately, in 2013 he was diagnosed with primary progressive aphasia, a type of dementia similar to what actor Bruce Willis was later diagnosed with. Kozachik died from the disease in hospice care in his Northern California home on September 12. He was 72.