(Reading Time:
2
minutes)
Born in Ohio, Klamer studied ancient and modern history at George Washington University, marketing at Ohio State University, and postgraduate work in engineering at the University of Michigan. After time out for service in the U.S. Navy during World War II, where he served in the South Pacific, he worked for an air cargo company, and started his own advertising agency. Then he chucked it all and applied his diverse background to …toys.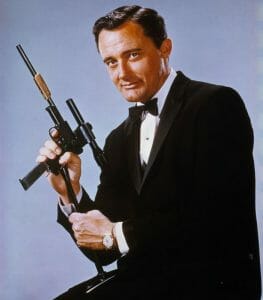 At Ideal Toy Company, Klamer created the Art Linkletter Spin-A-Hoop — attempted competition with Wham-O's hula hoop, Gaylord the Walking Dog, Busy Blocks, and Fisher-Price Preschool Trainer Skates. But he got a special break when the producers of a new TV show, The Man From U.N.C.L.E. (1965-1968), asked him to design never-before-seen weapons for the show's secret agents — which, of course, then came out as Ideal toys. (I had the toy version of Napoleon Solo's gun, and I'm still mad that it disappeared when I was 10.) Then Gene Roddenberry got into the act, asking Klamer to design a "large" futuristic weapon for the second pilot of his new TV show, Star Trek — the phaser rifle, which Kirk used to dispatch the Bad Guy. He was given two weeks to get it done.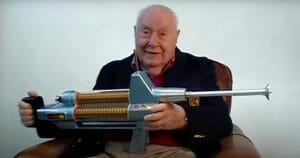 Kramer quit big companies to go out on his own — Toylab in San Diego existed at least until the 2010s. "I decided I would invent. What I would invent, I didn't know. Who I would sell it to, I didn't know." He pitched an idea to Milton Bradley. "They weren't interested," Klamer said. "But they had this crucial need for a new game to help celebrate their 100th anniversary. 'Can you do it?' they asked. I said, 'I'll try.'" What he came up with is the most-popular board game ever created …after Monopoly: The Game of Life, unveiled at the 1960 International Toy Fair. How much he made in royalties on the game is " between me and the IRS," he said. "But it did fund a lot of mistakes." He created around 200 games during his career, and was inducted into the Toy Industry Hall of Fame in 2005. He died September 14, at 99.