(Reading Time:
2
minutes)
Born Richard Donald Schwartzberg in New York, where his grandfather owned a movie theater, Donner served a stint in the U.S. Navy as an aerial photographer, and then moved to California to pursue an acting career, changing his name to Richard Donner — after the Donner Party. He did get a number of roles on various TV shows, but on one, director Martin Ritt told him that "You can't take direction. You should be a director."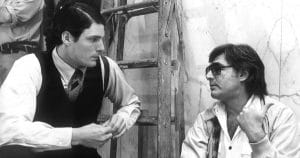 Donner indeed landed directing jobs in the early 1960s, working on one or two episodes on some shows, and more on others — such as five episodes of The Loretta Young Show, six of Wanted: Dead or Alive, and even a half-dozen of The Twilight Zone (and even a few for Gilligan's Island and Get Smart.) As his ability and reputation grew, he started getting TV movies, and then hit the big time with feature films. The Omen (1976) was the highest grossing film of that year, which led to the assignment to bring the Man of Steel to the big screen; the first Superman film (1978) was a massive hit. But it took a lot of work. After being offered the film, "I sat down and read the script, and it took forever," Donner remembered later. "It was the longest thing I have ever read. It was indulgent and heavy and had no point of view and treated [the comic books] with disrespect." But he still wanted to do it: "I was brought up on Superman as a kid. I was like, 'Man, if they make this movie, they are destroying the legend of Superman.' I wanted to do it just to defend him." He brought in his friend, screenwriter Tom Mankiewicz, telling him, "The most important thing when you look at it is this: Make a love story. And prove a man can fly." It worked, and won an Oscar for Best Visual Effects. He directed Richard Pryor in The Toy (1982), and was hired by Steven Spielberg to helm The Goonies (1985).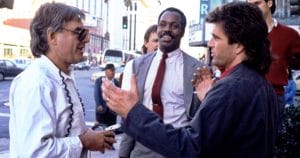 Donner seemed to have a magic touch, bringing multiple hits to the screen: Lethal Weapon (1987, as well as its 1989, 1992, and 1998 sequels). His final film as director was 2006's 16 Blocks, but he went on as executive producer for more, including X-Men (2000) and X-Men Origins: Wolverine (2009). "Dick had such a powerful command of his movies," Spielberg said, "and was so gifted across so many genres. Being in his circle was akin to hanging out with your favorite coach, smartest professor, fiercest motivator, most endearing friend, staunchest ally, and — of course — the greatest Goonie of all. He was all kid. All heart. All the time." As for his own fame, Donner shrugged: "I'm pretty good at meeting a schedule and a budget." He died July 5, at 91.