(Reading Time:
2
minutes)
Born in Pittsburgh, Penn., Robinson's father, Maurice, had started a small publishing company for schoolkids before he was born. The company published a magazine covering high school sports; on its debut in 1920, the magazine was four pages. Within two years it had expanded to a bi-weekly 24 pages. In 1948, when Richard was 11, the business expanded to offer a book club for kids, which finally helped make the business profitable, and in the 1960s started publishing books for kids. Richard started a career as a high school teacher, but in 1962 he joined his father's business as an editor, became President in 1974, CEO in 1975, and Chairman of the Board when his father died in 1982.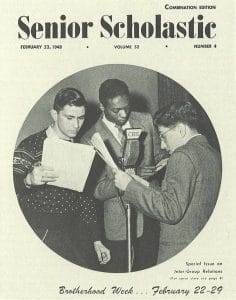 The company — Scholastic — made major strides under the younger Robinson. An unknown British writer had started a children's book series, and finally found a publisher there after 12 rejections. Robinson won an auction for the American rights to the series for $105,000, but the company did OK with that: the "Harry Potter" franchise is now worth around $15 billion (including the films); the last four books each set consecutive records for the best-selling books — not just children's books — in history, and have collectively sold more that a half-billion books worldwide. Robinson also took a chance on the young adult dystopian series "The Hunger Games", which has sold more than 65 million copies in the U.S. alone. Scholastic is now the world's largest publisher and distributor of children's books with multiple series, including "Magic School Bus", "Goosebumps", "Captain Underpants", "The Baby-Sitters Club", and "Clifford the Big Red Dog". But not without controversy: many objected to the themes of several Scholastic books as too advanced or controversial for children, or even the "young adult" crowd. Robinson pushed back. "We strongly believe our books and magazines need to address tough topics that are relevant," he said, "even if we get backlash or boycotted."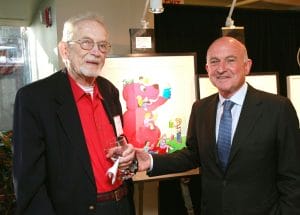 Robinson's pro-reading and free expression stances earned him the Publishers Weekly Publishing Innovator of the Year in 2011, the Literarian Award for Outstanding Service to the Literary Community from the National Book Foundation in 2017. PEN America honored him for his contributions to free expression in literature and publishing in 2019, he was named an Honorary Member of the Order of Australia for the promotion of children's literature worldwide in 2013, and he received the Cleveland E. Dodge Medal for Distinguished Service to Education from Teachers College of Columbia University. Robinson never retired: "He's here when I get here in the morning," said Scholastic Senior Vice President Kyle Good in 2017, "and when I leave at night. And I put in pretty long days." Maurice Richard Robinson Jr. collapsed while out for a walk near his family home on Martha's Vineyard, and died on June 5. He was 84.