(Reading Time:
2
minutes)
Born in Illinois, after serving in the U.S. Navy, Stolley studied journalism at Northwestern University, earning both bachelor's and master's degrees. He quickly got a job at Life magazine, then a highly prestigious weekly, and was quickly recognized as "one of the magazine's best young editorial managers," and quickly rose to be an editor. In 1963, while serving as the magazine's Bureau Chief in Los Angeles, he saw a news flash that President John F. Kennedy had been assassinated in Dallas, Texas. Stolley immediately jumped on a plane.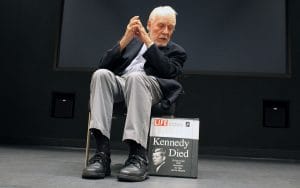 There, he quickly tracked down a lead and was the first to contact a Ukrainian-born clothing manufacturer who not only witnessed the assassination, but had been filming the motorcade at the time: Abraham Zapruder. Stolley asked to go to his house immediately, but Zapruder said he was exhausted, and could he come to his office in the morning? "I didn't press," Stolley remembered later. "Sometimes in this business, you know, you have to press, and sometimes there's a sixth sense that tells you don't press. Smartest decision I ever made." He arrived the next morning an hour early in case other reporters had caught wind of Zapruder's importance. Stolley offered $50,000 for magazine rights to the film; he later upped that to $150,000 for all rights. Although other outlets offered more, Zapruder accepted after Stolley promised that Life would not be exploitive with the images. The magazine published 31 frames from the 26-second film, and chose not to include the most graphic one.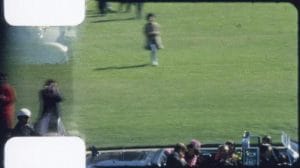 In 1972, Stolley suffered a "devastating blow" when Life ceased publication. He stayed on with the company, and was given a new assignment as the founding managing editor of a new weekly, People, which debuted in 1974. "PEOPLE will focus entirely on the active personalities of our time," he wrote in the first issue. "On the headliners, the stars, the important doers, the comers, and on plenty of ordinary men and women caught up in extraordinary situations." It worked, reaching a peak readership of 46.6 million adults by 2009, even though Stolley went back to Life when it was relaunched as a monthly in 1982. He was later promoted to be editorial director of Time Inc. "Dick believed that any significant or fascinating story could be told if it could be told through the eyes or experience of a real person," said former People editor Hal Wingo. "He had the most uncanny eye I ever encountered for seeing stories that no one else was telling in this very human way." Richard "Dick" Brockway Stolley retired in 2014, and died June 16 from heart disease. He was 92.