(Reading Time:
2
minutes)
Born in Japan, Saito is considered a manga comic book artist, though he preferred the term gekiga ("dramatic pictures"), a style of Japanese comics aimed at adult, not juvenile, audiences, with a cinematic art style and more mature themes. He moved to Tokyo to pursue his art, and in 1960 founded Saito Production to produce it, which branched out to include his own publishing company, Leed. One of his first big jobs was to adapt James Bond novels for serialization in Japan in 1963.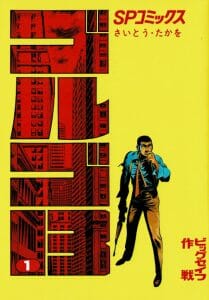 Saito's hit series "Golgo 13" features a hired assassin, who used the name Duke Togo if he needed to. Golgo would dispassionately accept any paying job, which upset the world's secret services, some of which tried — without success — to kill him "in often creative ways." Saito created the character and series in October 1968, making it the oldest manga still in publication. It's lucrative, too: it has sold more than 300 million copies, and is still being produced. "The manga has continued so long that it is no longer the property of the author," Saito said, giving in to the popular conception of his style. "It belongs to the readers." Thus, he gave his blessing for another artist to continue the series after his death.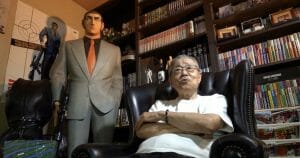 Saito was driven by commerce, not artistic sensibility. He copied the production line style of film studios, hiring writers and background artists while he drew the main characters. The approach obviously worked well. Without Saito's influence, "we probably wouldn't live in a society where it's natural for adults to read comics," said Japanese pop-culture critic Masahiro Kurata, "and manga and anime probably never would have become representatives of Japanese culture." Saito was awarded the Order of the Rising Sun from the Japanese government in 2010 for his contributions to the arts, and the Tezuka Osamu Cultural Prize in 2019 to commemorate Goglo 13's 50th anniversary. Saito died September 24 from pancreatic cancer. He was 84.
See Also: Anime producer Fred Ladd (Honorary Unsubscribe, Volume 8)